The Legacy Gap
Every community meeting in London's poorest borough, Newham, fluctuated around concerns that were attributed to the Olympics. The problem of housing as rents rose by 30% following the games. The closure of hostels and local health centres through cut backs, the shortening of housing lists by councils and increasing use of relocation of poorer residents, further involuntary dislocation through bedroom tax, the wait for the return of community green spaces closed off during the Olympics, increased use of parking restrictions, loss of bus services, food banks and ...
A mounting catalogue. This was the reality of the social context in which Legacy was being formed. The Legacy was seen as a mechanism for 'raising the bar' for community, making it difficult to return to a sense of former normality.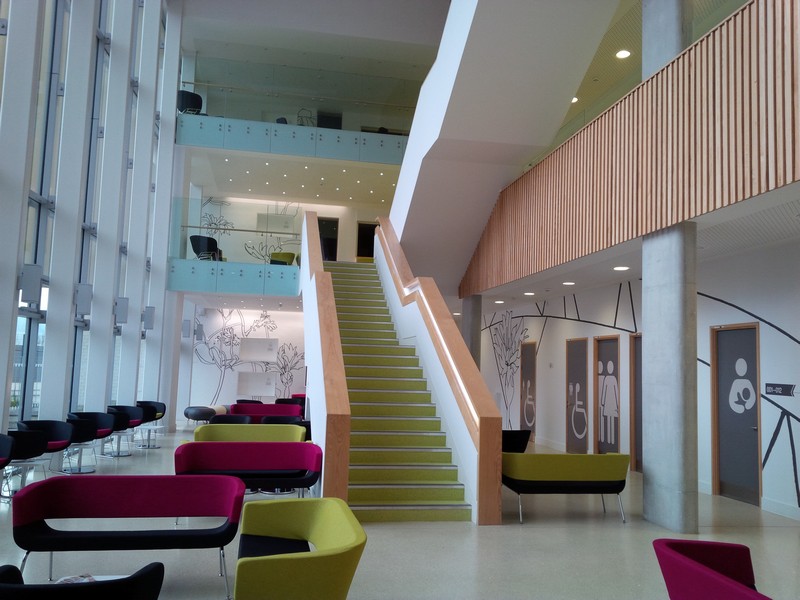 Sir Ludwig Guttmann Health Centre East Village Vesta House East Village
But at the same time the Legacy Plan was delivering new community resources thanks to the Olympics. The new school Chandos Academy next to the former Olympic Village opened on time for the first term September 2013 followed by a brand new state of the art Health Centre, then the former Olympics swimming pool, the Aquatics Centre where local schools accounted for 50% of the usage.
The scale of work to be undertaken by the Legacy Corporation bound by the schedule to return the closed-off Olympic park to the public by summer of 2014 was described in the Economist.
With London's growth made visible by the changing the skyline in and around the Olympic Park, the Mayor of London claimed the city was suffering the 'pangs of success'.
However working in community was to experience a parallel world evolving with different yardsticks. Few could aspire to living in the new towers being built around the park. References to the Legacy Corporation consultations were distancing; 'does it have to do with them lot over there'. The assumption being that Legacy Corporation's consultations, concerns, aspirations were about the Legacy's needs and that they produced a Legacy gap; that is they could see only one half of the challenge.
In the other half, each community meeting was a separate inventory of wants and desires but with no means provided to articulate policy. The challenge then was of how community could nonetheless be productive of a social vision that could mesh with Legacy - as in this Open Space Community Links meeting. How it could converge in the making of a Legacy community.

Open Space Workshop Canning Town July 2013